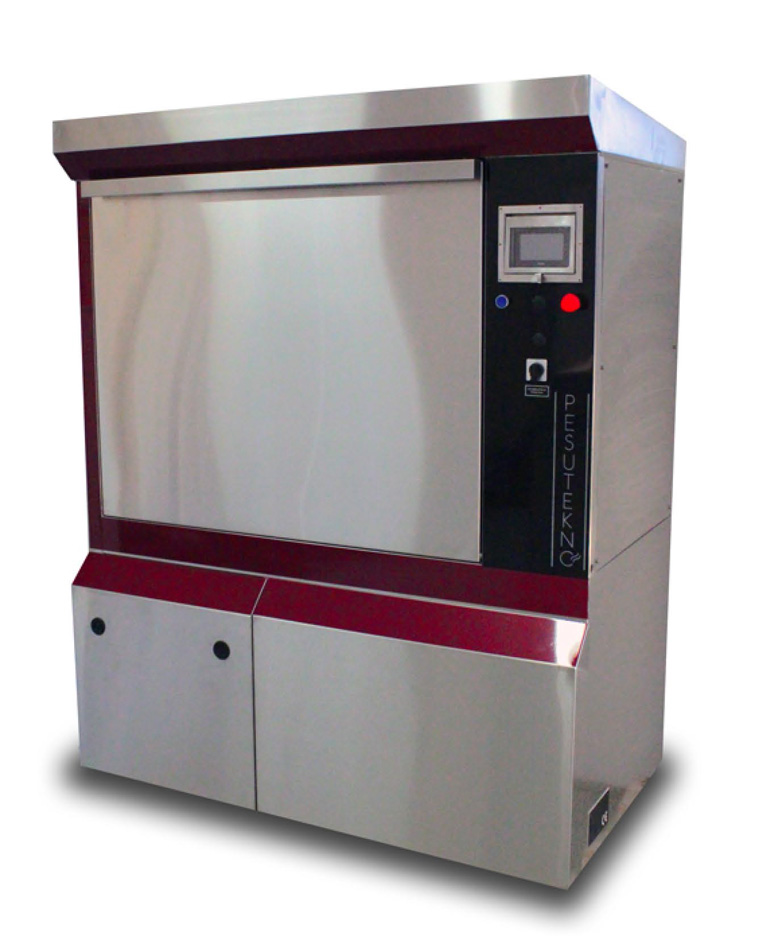 More than a quarter century of experience
For more than a quarter of century, The Pesutekno machines have been trusted for their superior cleaning of knives, metal gloves, protective aprons, barrels, molds, trays and machine components from fat, meat, blood and milk protein among other things.
Machines are used in the most demanding environments like food and pharmaceutical industries. Powerful thermal disinfection at 85C or drying can be utilized to complete the excellent hygienic result. Machines are renown for their World class reliability. This is achieved by rugged industrial design and utilizing the best available components like Mitsubishi and Siemens. Standard units can be also tailored to suit the most stringent customer needs.
All of the above enables us to develop the kind of unique machines that provide the best available customer experience.
We are your reliable partner in washing and disinfection solutions.
Your company's safety and reputation is our main concern.
Where clean and bacteria free washing results are essential, Pesutekno's know how is at its best. In addition to numerous customer applications, perfect cleaning and disinfection results have also been Approved by the independent laboratory of the department of Public health.
As it is, today we are particularly happy to realize that our users around the world have learned to trust the easiness of use, reliability and furthermost the repeatable, superb washing results of our machines. With Pesutekno, you have one less item to worry about.